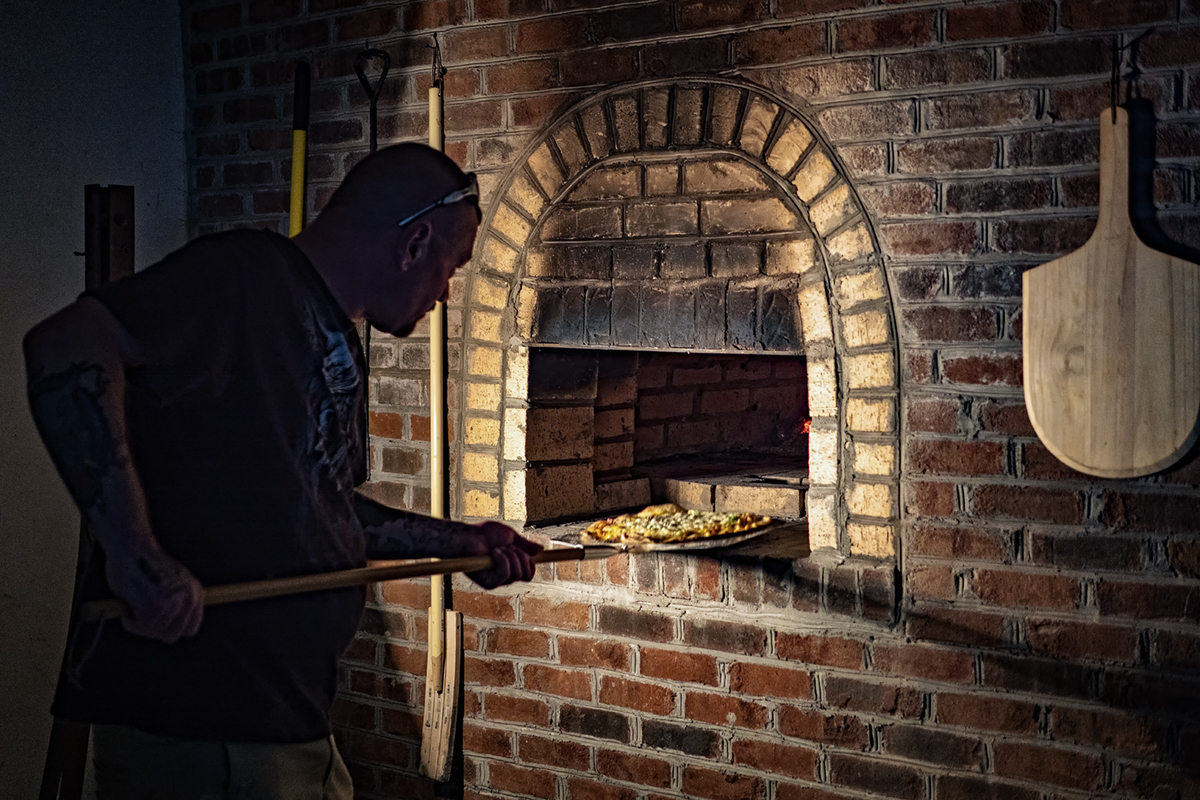 Handcrafted breads, pizzas and more…
baked fresh in a wood-fired brick oven. Preservative free!
Black Sheep Brick Oven Bakery, located at the Hemphill Community Center is a community-owned, social enterprise that offers work, ownership, and training opportunities to local residents, as well as supplying the community handmade brick oven pizzas and fresh baked breads.
Startup costs, including construction of the brick oven, were funded through a partnership with Appalshop, the Whitesburg-based arts & education center and the Letcher County Culture Hub, a network of about 20 community organizations administered by Appalshop. Hemphill Community Center has been a founding member of the Letcher County Culture Hub.
"There is nothing like hearth baked bread," said Gwen Johnson, the community center's secretary and treasurer. "It feeds the body and seems familiar even if you have never before tasted it."
Once a thriving coal camp in Central Appalachia, Hemphill is now "a community struggling with unemployment, addiction, and poor health outcomes," Johnson explains. "Many of its citizens, in the throes of addiction, have been incarcerated. When they emerge from their cells, they find it almost impossible to find a job." The Black Sheep Bakery, she said, "will be a place willing to forgive and willing to train folks who are searching for acceptance and work… Hemphill Community Center believes these folks are a latent asset of the community."
Founded in 1968, Hemphill Community Center is a gathering place for families, friends, and neighbors. Hemphill hosts regular low and no cost events, including traditional music, dance, craft, and cooking. It is also home of the Letcher County Coal Miner's Monument and Black Sheep Brick Oven Bakery. The Center is located at 2514 Highway 317, Jackhorn, KY 41825
Black Sheep Brick Oven
Bakery and Catering
(971) 86-SHEEP
Hemphill Community Center
2514 Hwy 317, Jackhorn 41825
Open: Thursday & Friday, 4:30 to 9:00 pm
Brick Oven ONLY FIRED on Fridays
Live bands during Friday Nite Pickin' from 7:00 to 9:00 pm
Open: Saturday, 8:00 am - 12:00 noon
Closed: Sunday - Wednesday